At home on all markets
Monday, 11 a.m. The Embraer 195-E2 takes off right on schedule, even though it's been a challenge; this new aircraft carries more passengers, while there is no extra time for boarding. A challenge, therefore, for Ground Services and the cabin. After landing at Barcelona, the mechanic discovers minor damage, which he quickly repairs. Meanwhile, a co-pilot gets the latest information about the flight – she'll soon be flying back to Amsterdam. It all seems obvious, but in reality it is thought out to perfection. It starts with the planning integrators, who estimate far in advance which aircraft and manpower are available where and when. And, everything is done in consultation with the entire organisation: from scheduling to catering and our outstations.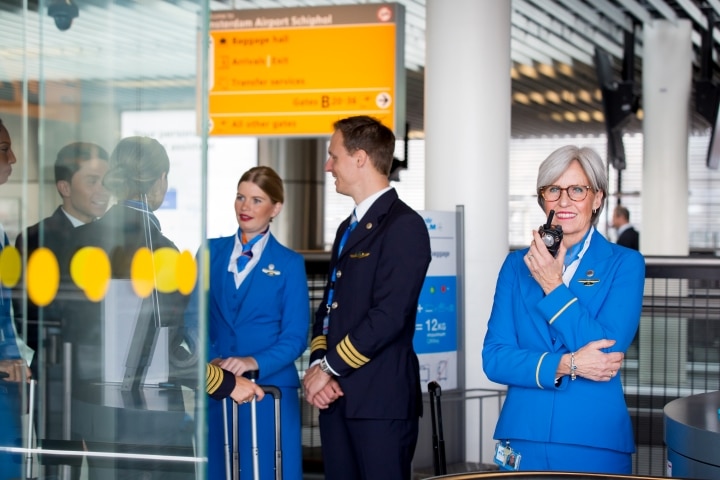 Broad span of control
At KLM Cityhopper, we do the same work as at KLM, but in much smaller teams that work together. Most of us know each other and know what's going on in the different departments. That's why we can act quickly in any situation. As a supply chain analyst, do you want to know how many planes will be in the air next week? Then just call your colleague from the planning department. Or do you work in technical services and have a good idea to cut costs? The director is around the corner, so you can just walk in. You get a lot of responsibility and space to come up with creative solutions. A place for enterprising high-flyers and adventurers.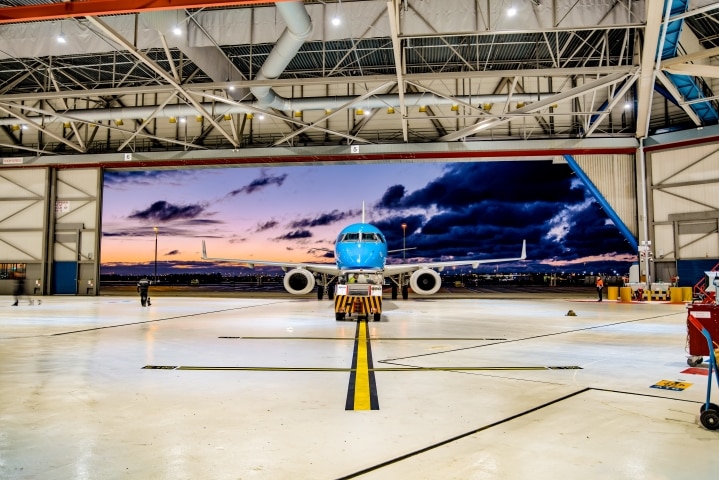 Room for innovation
High responsibility also means great freedom of movement. We want to keep developing, the sky is the limit. With our 'Sneakerpilot', for instance. One of our colleagues wondered whether the ladies of passenger services could work in trainers instead of high heels. Not long after, the first shoe boxes were already in the office, ready to be tried on. Or take our latest green initiative: by flying planes at a different altitudes, we can prevent the white stripes in the sky. We hope to apply this to all our flights soon. Do you also have a bright idea to become more sustainable? Or another ground-breaking idea with which you can innovate Cityhopper and KLM, and perhaps even the entire aviation industry? Then come and explore new horizons with us!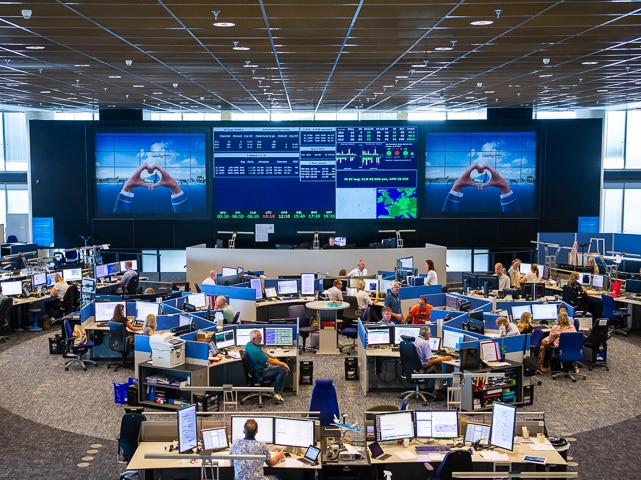 There are currently no open positions matching this job area or subsidiary.
Receive emails by subscribing to jobs matching KLM Cityhopper KLC when they are posted by creating a job alert.
The 10 most recent jobs posted by KLM are listed below for your convenience.
Watch jobs in this category
Results 1 – 10 of 10
Page 1 of 1
Search results for "". Page 1 of 1, Results 1 to 10 of 10
Title
Location
Publication date